Company Overview

Our objective as a service company is to provide enhanced electronic security systems and services that meet our customer's budget and provide the protection they desire with the valuethey deserve.
Our track record of service sets us apart from the competition. We continually focus on going the extra step to ensure that our customers are truly satisfied. That is why our approach, "listen, understand, and deliver", allows us to better recognize your requirements and design a security solution that best fits your organizational needs.
Assured Digital Systems provides key integration services, including: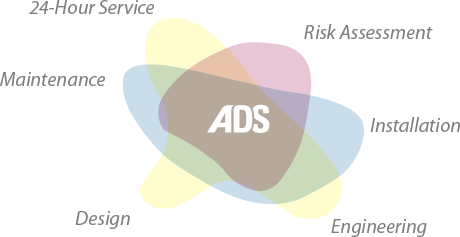 Assured Digital Systems Technology Specializations
There is no "one-size-fits-all" when it comes to matching technology with security needs. Both your security requirements and your business operations environment must be taken into account because no two organizations are exactly alike.